Managing Director +501-227-0623 andrew.pilgrim@lifesolutions.bz
Biography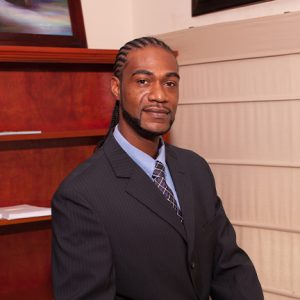 Andrew Pilgrim has over 12 years' experience in the insurance industry. His career began in 2008 when he joined Allied Insurance Agencies Ltd (sister company to G.A. Harrison Pilgrim Agencies Ltd) as a licensed insurance agent. As a new insurance sales agent, his focus was on product knowledge and new business development. He worked closely with his mentor Harrison Pilgrim to grow the agency's general insurance portfolio. He cares for his clients' needs and states," "I have always enjoyed working with individuals and businesses to analyze and help them know their insurance needs. My recommendations are tailored to an insurance program for their specific exposures."
Prior to joining, Andrew worked as a sales representative at Diamonds International, Belize, where he achieved consecutive sales awards. In his first six months, Mr. Pilgrim increased the firm's profit margins and was promoted to a manager in training.
As an insurance agent at Allied Insurance Agencies Ltd, Andrew worked with national utility companies such as Belize Electricity Limited and Belize Telemedia Limited providing tailored commercial insurance solutions and personal insurance for the members. Another specialty of Andrew's is group rating for the Central Bank of Belize employees' mortgage portfolio and National Bank of Belize mortgage portfolio. In 2013, Allied Insurance Agencies Ltd and G. A. Harrison Pilgrim Agencies Ltd started marketing under the name Diversified Life Solutions Belize Limited. In 2015 both agencies were merged into DLS Brokers Ltd of which Andrew is now the managing director.
Andrew Pilgrim holds a Master's Degree in Business Administration. He is a member of the Insurance Institute of Belize. In his community he is active in organizing and playing sports. He is an active member of the Belize Athletic Association. In his personal time, Andrew enjoys spending time with his seven-year-old son, Gilbert Pilgrim, fishing, farming and listening to reggae music.