Account Executives  +501-227-0623 shawn.smith@lifesolutions.bz
Biography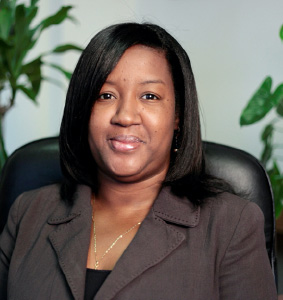 Shawn Smith is a proud graduate of Class of 1999 from Independence High School, earning her diploma in Business Studies.
She went on to further her studies at the University of Belize, where she earned her diploma in Business Administration in 2001.
She has been in the Insurance Industry for the past 11 1/2 years.
With the will to provide better service to her clients, Shawn has completed her Life Underwriters Training Course (LUTC) and earned her designation equipped with the Financial Planning skills she needs to assist her Clients daily.
She has received many awards in her Career – including, Rookie of the Year, Consistency, Persistency and Salesman of the Year Award.
She has served on the Board of BelAIFA for 5 years.  Was President of the Belize Association of Insurance and Financial Advisors (BelAIFA) 2016 – 2018 and is currently employed with Diversified Life Solutions.