Account | Marketing Executive +501-227-0623 gertrude.pilgrim@lifesolutions.bz
Biography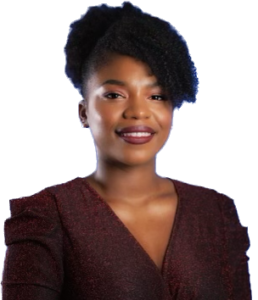 As the Chief Marketing Officer of DLS Brokers Ltd., Gertrude "Trudy" Pilgrim is responsible for defining the company's vision and strategy related to media/public relations, advertising, events, online presence, client relationships as well expansion opportunities. Trudy also spearheads corporate information technology initiatives for DLS as the organization's technological thought leader.
She has several years of experience designing and implementing and overseeing business operations and sales initiatives, streamlining the work of her team as evidenced by her role as a former Branch Rental Manager for Enterprise Holdings Inc. Her expertise guides our strategic technical roadmap and offerings in a dynamically-evolving and highly competitive environment.
As a passionate visionary, she believes in hard work, simplicity, risk-taking, and vulnerability. These traits contribute to her success in both work and relationships. Trudy firmly believes in both physical and mental wellness. By embarking on a journey of self-improvement, she has grown into a reflective, generous, and loving leader. Clients and colleagues appreciate her work ethic, transparency, and sincere care for their needs.
Trudy has served on the planning board of the Hope Community Development Center and she graduated top of her class from California State University, Northridge with a B.S. in Management, specializing in Tourism Hospitality Recreational Management. When not in the office, Trudy enjoys Latin dancing and karaoke.
Trudy is available to help clients review, create and build on their financial portfolio and elevate their personal brand.
"If you don't take care of your money [and yourself] your money won't take care of you."

-Mac Duke The Strategist